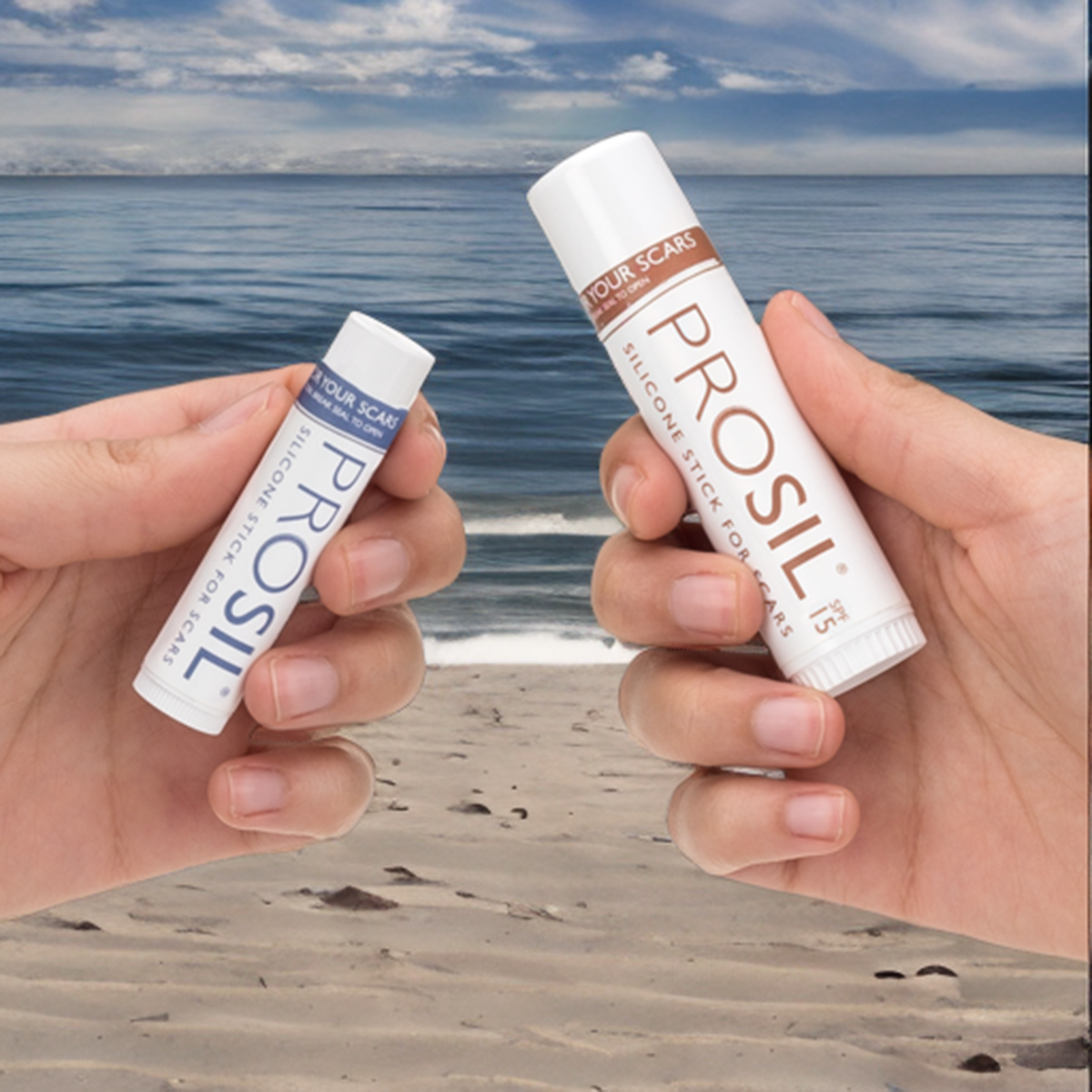 How long does a tube of Pro-Sil last?
Typically, on a small to mid-sized scar, the tube will last roughly two to three weeks.
Can I use Pro-Sil in conjunction with Epi-Derm?
Pro-Sil can be used in conjunction with Epi-Derm by alternating the products, but not applied together. Never apply any product under the Epi-Derm gel sheeting. For 24 hour a day usage, many patients prefer Epi-Derm gel sheets at night when they are at home or sleeping, because a single sheet will last all night. Pro-Sil is frequently used during the day on exposed scars (face, hands, elbows, etc.). The Pro-Sil stick is easier to apply than an ordinary scar cream, making it even more convenient to treat exposed scars.
Is Pro-Sil as effective as Epi-Derm?
Yes, both products are equally effective.
Can Pro-Sil be used around the eyes or mouth?
Yes, Pro-Sil may be used on scars near the eyes and mouth. However, caution should be used to keep the product from entering these areas.
Can Pro-Sil be used on children?
Yes, Pro-Sil can be used on children, under adult supervision. This product is safe and non-toxic.
Why don't you offer Pro-Sil Sport with higher SPF?
Raising the SPF rating requires physically adding more SPF to the formula, thereby reducing the amount of medical-grade silicone in the product. We believe that SPF 15 provides adequate sun protection while maintaining Pro-Sil's scar reducing properties.
Does Pro-Sil help with acne scars?
Patients are reporting impressive results using Pro-Sil for acne scars. They are experiencing reduced redness, as well as a reduction in the severity of pitting, and an overall improvement in the complexion of areas affected by acne scarring.